If, like me, you haven't been strolling through Framingham Centre since autumn's last Farmers Market, you might have missed that Pavilion Restaurant & Bar has opened at One Edgell Road, in the location that previously housed Global Silk.
The first review on Yelp says the restaurant has the "same owner, new chefs, new menu and updated budget friendly pricing."
Pavilion's Facebook page says the restaurant is 'a global food affair you won't want to miss', while its website says it features 59 different dishes to order as well as 7 desserts. The menu features a number of gluten free, vegetarian, and/or vegan entrees, and also indicates which items are free of nuts and dairy.
Offerings include flatbreads such as Italiano (with pepperoni and prosciutto), cheesy tikka (pulled chicken tikka and a four-cheese sauce), lahmajoun (with Armenian-spiced ground lamb) and four cheese vegetarian from $13 to $17, as well as sandwiches ($11-$19) and salads ($12 - $14). Entrees feature stir-fried crispy tofu, tikka masala, shrimp sauteed with vegetables in a Thai red curry sauce, lamb slider gyros, marinated chicken, and others. You can see the full menu on ToastTab, which touts dishes "from the Far East, Eurasia, Southeast Asia, Middle East, and Mediterranean."
Outdoor seating is planned starting next spring.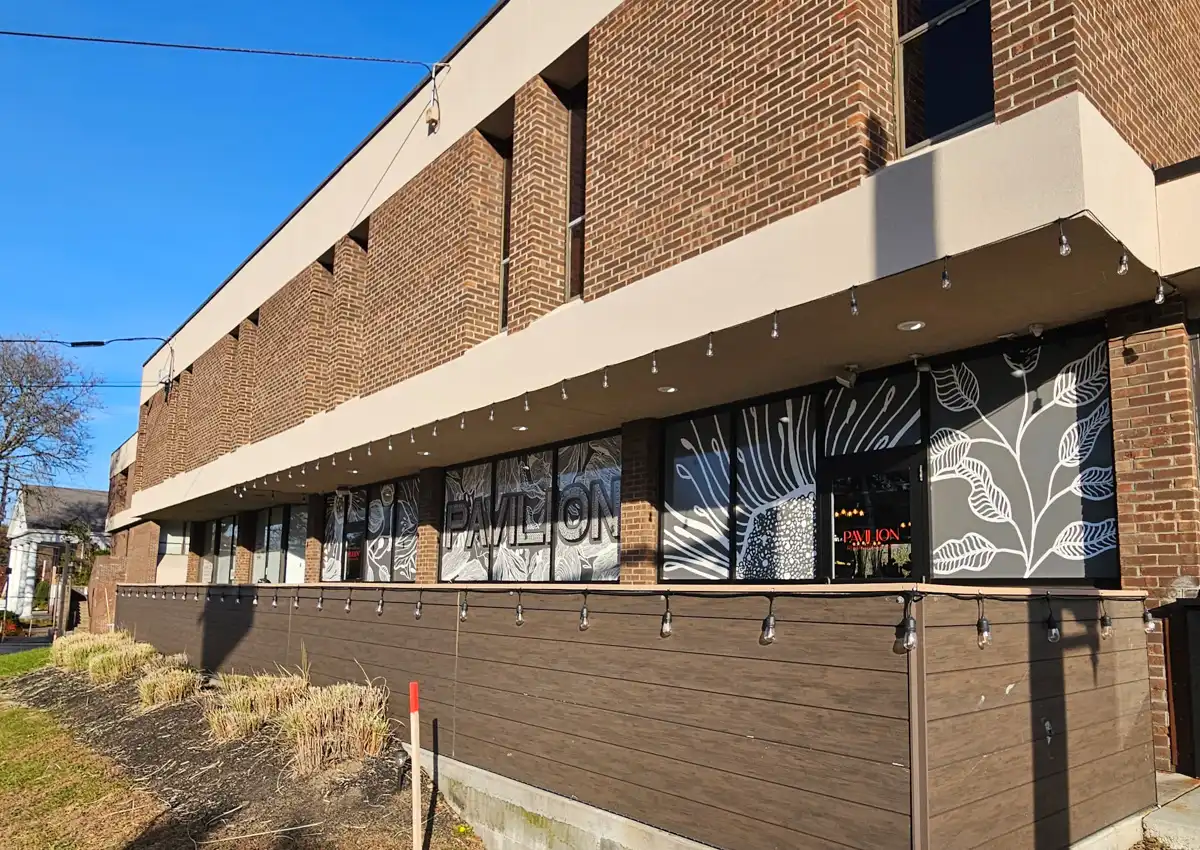 Sign up for the District 2 email-list.