Where are campaign contributions coming from in the District 2 City Council race? I looked at candidate finance reports at the Massachusetts Office of Campaign and Political Finance for our two candidates, Cesar Stewart-Morales and Ricky Finlay.
Those reports break down contributions by city. But I also geocoded every contributor in Framingham to see which ones were within District 2 – something you can't get at OCPF!
Highlights:
Both candidates raised most of their money from within Framingham – 65% for Ricky, 63% for Cesar. (That's in line with two of our three At-Large City Council candidates, by the way; only Janet Leombruno raised less than half her campaign contributions from Framingham.)

Cesar raised a greater portion of his money from District 2, however.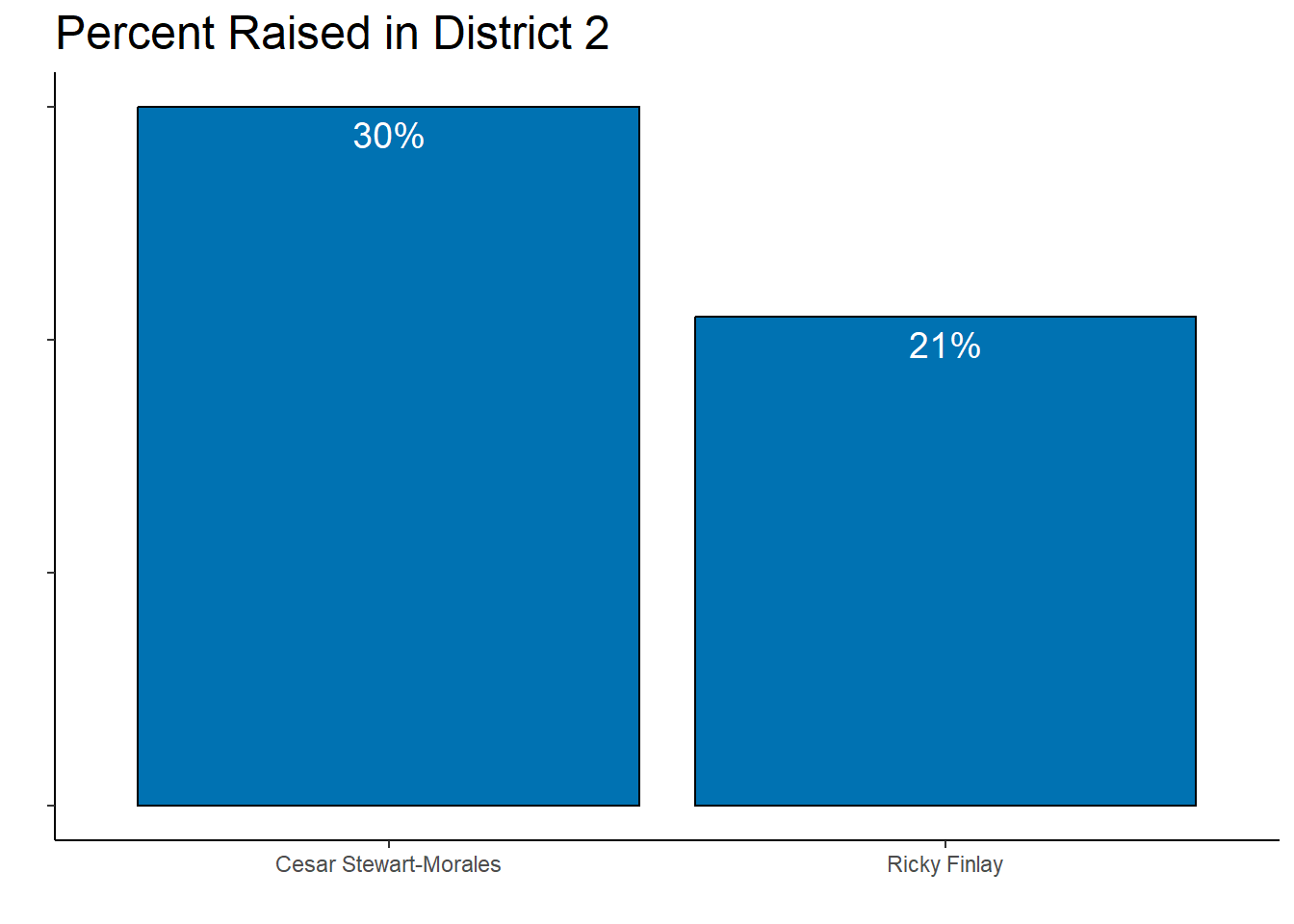 According to my calculations, Ricky raised more money from fewer contributors in District 2.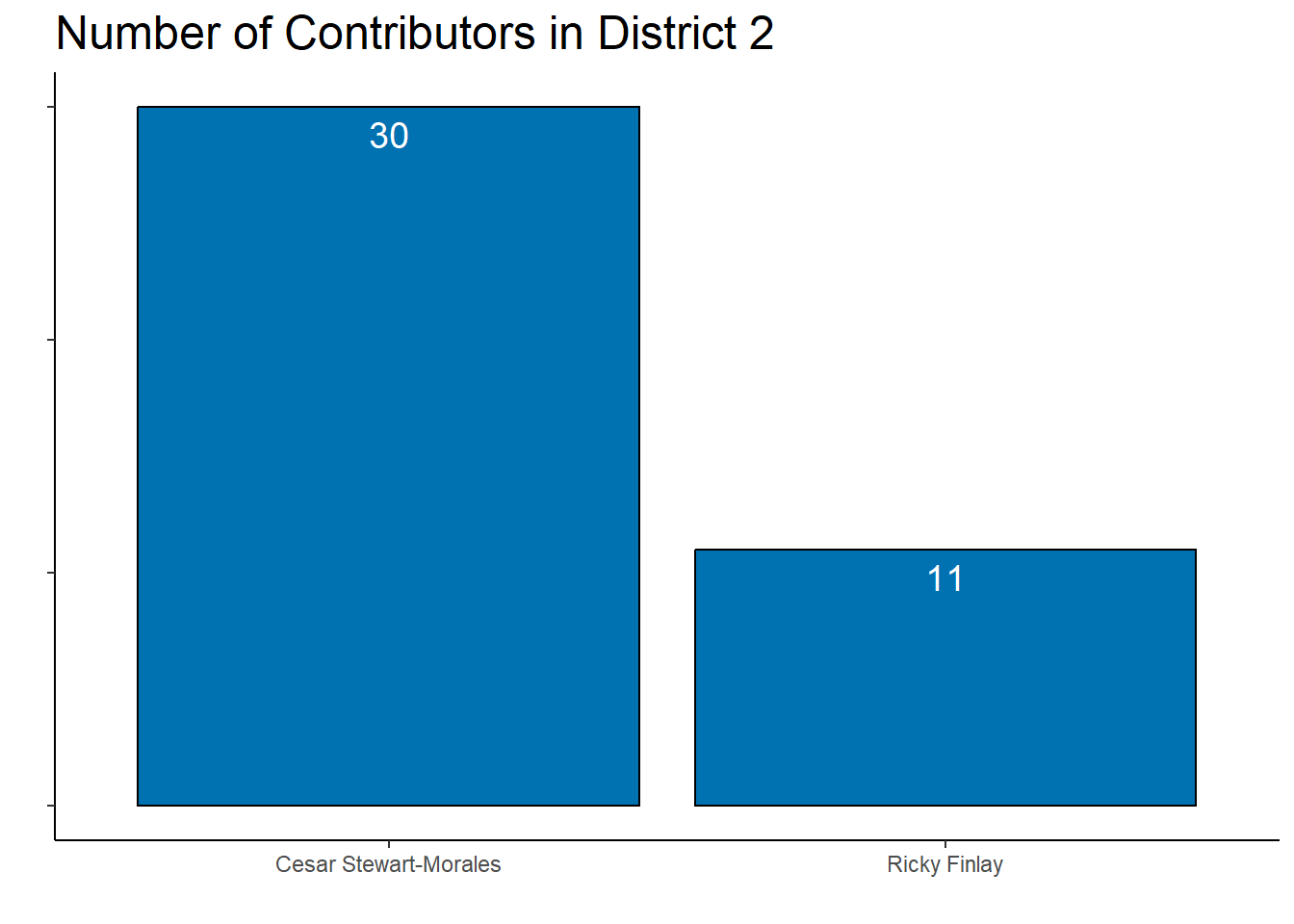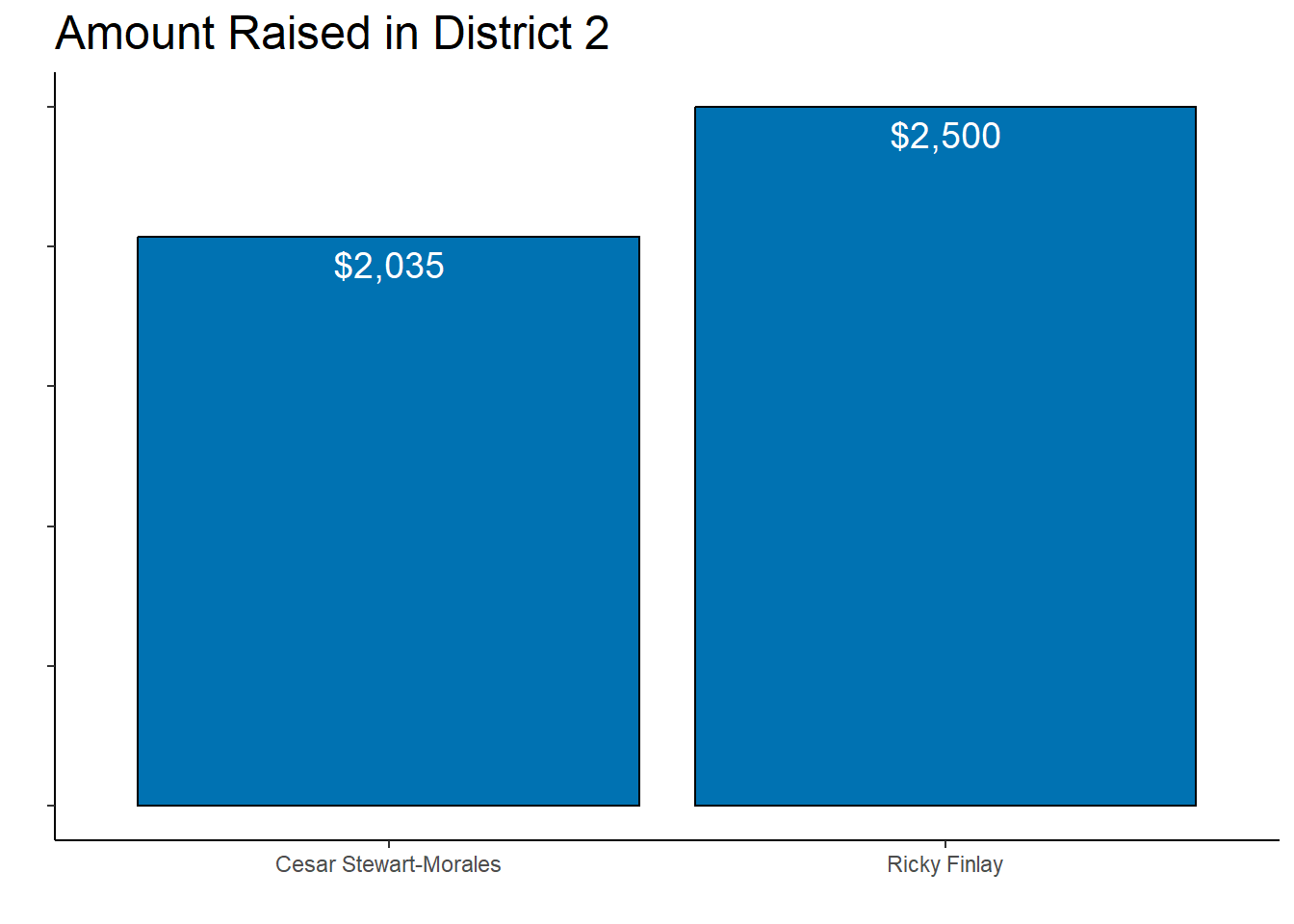 Ricky raised more money overall – $11,925 vs $6,790. That's in part because his average contribution was larger. (According to my calculations, including an attempt to count anyone who gave multiple times only once, Cesar had more total contributors.)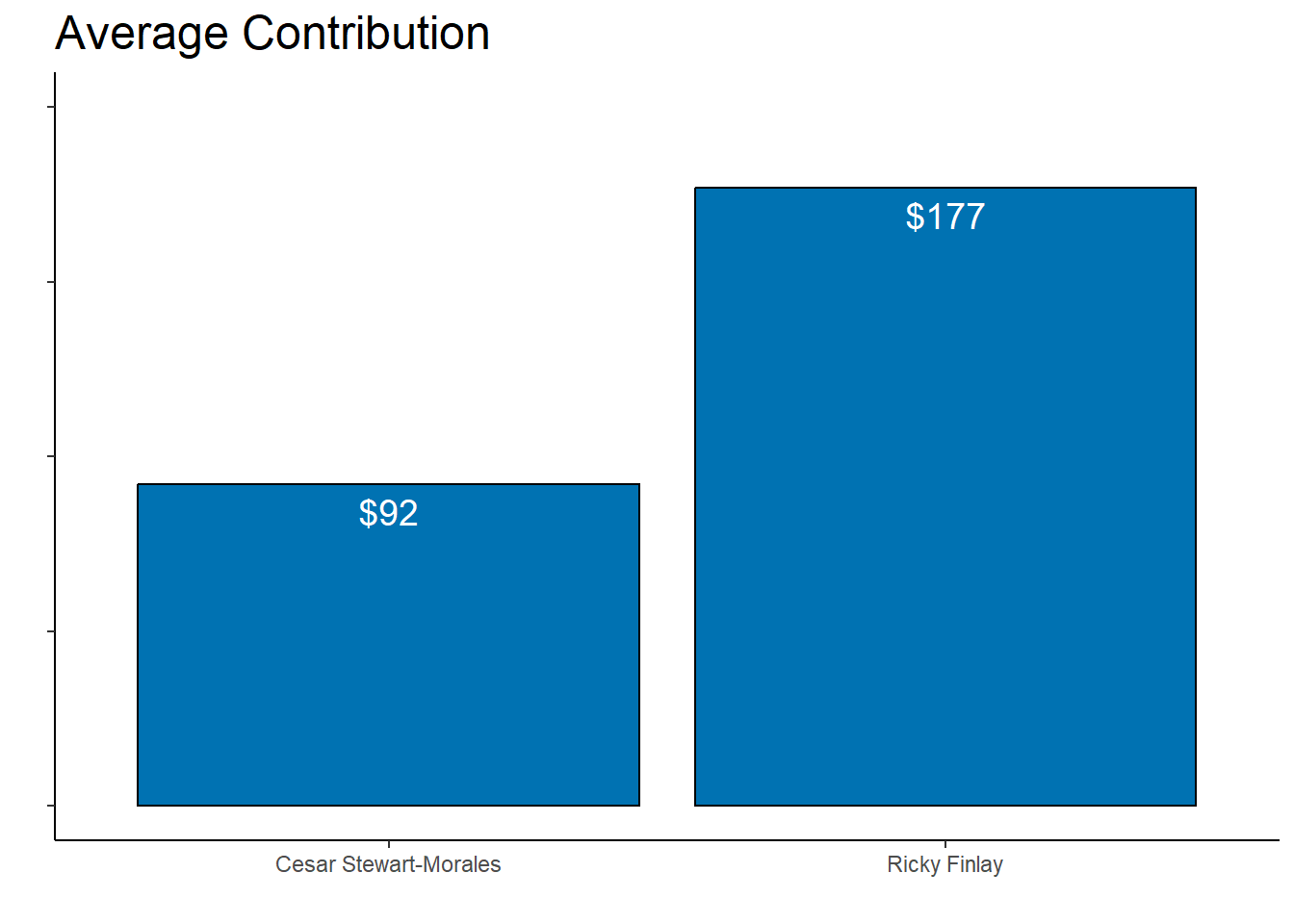 Here's a further breakdown of percent of money raised by contribution size:
Election Day is Tuesday, November 5.
See both candidates' answers to the District2Framingham.com questionnaire:
* Cesar Stewart-Morales
* Ricky Finlay
Questions about voting locations or precincts and districts? See the Framingham Election Map.
Sign up for the District2Framingham.com email list!!

Sign up for the District 2 email-list.