"Developers seeking to change the zoning in the Nobscot section of the City of Framingham to construct housing will hold a community meeting on Monday, February 6 . . . 6:30 to 8:30 p.m. at Historic Village Hall at 2 Oak Street in Framingham," Framingham Source reported this week.
According to the project website at NobscotVillage.com, the proposed new neighborhood "will have walkable streets, common open spaces, shops, restaurants, small market, and opportunities for gathering. Additionally, as part of the development of the neighborhood, improvements to the adjacent Nobscot Park and trail system have been proposed."
(My comment: That's what was said about the Nobscot Plaza redevelopment. So far, the new CVS is substantially worse for walkability than what was there before – it's basically a driveway and off-putting fortress on the Water Street side. Try walking there from the library next door. If this project gets OK'd, can we please hold them to this?)
You can find out more about the project at The Source's article last September and the project website.
Residents can leave feedback about the project on the website's linked-to feedback area.
This is a map of the project location (the green marker, not Gianni's Pizza 😀 ) from the developer's website: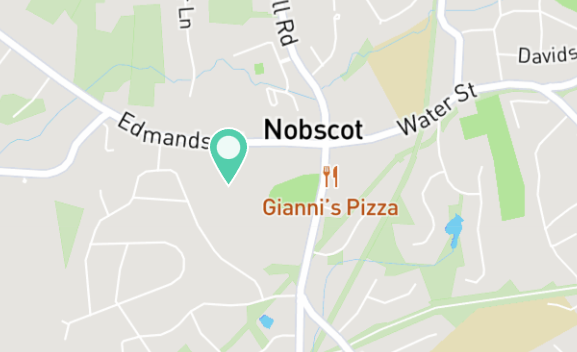 Sign up for the District 2 email-list.