The Cochituate Rail Trail, with one end in Saxonville (corner of Rte 126 and School Street) and the other in Natick, passes right by Cochituate State Park. I hadn't been on the trail for awhile, and I was happy to see that the new trail "spur" into Cochituate State Park is open!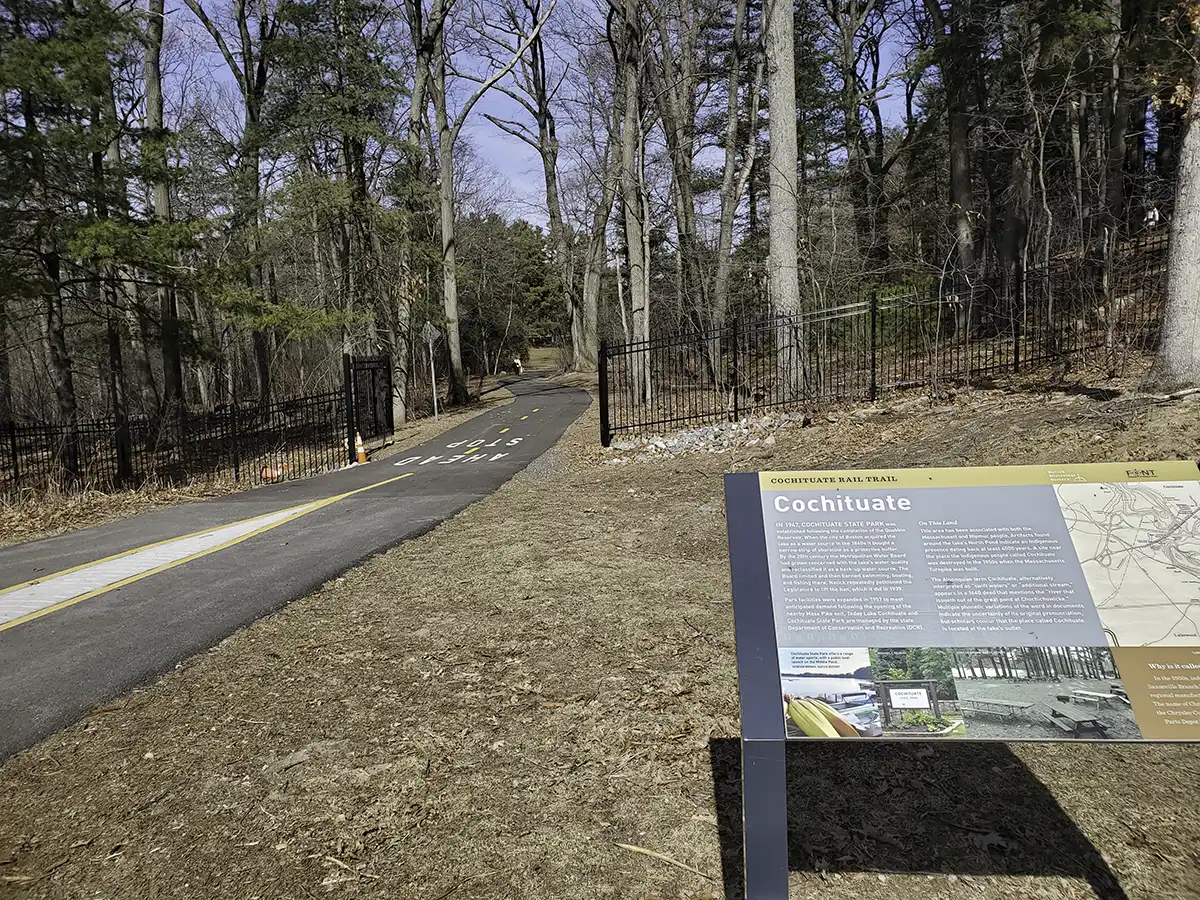 It's now possible to bike (or walk if you've got the time) from Saxonville to the state park beach without having to worry about crossing Rte. 30 or Speen Street traffic. (You do have to cross Old Connecticut Path on the trail, but there is a light to stop traffic for pedestrians and cyclists).
The key issue now is how to get safely from wherever you live to the start of the trail in Saxonville.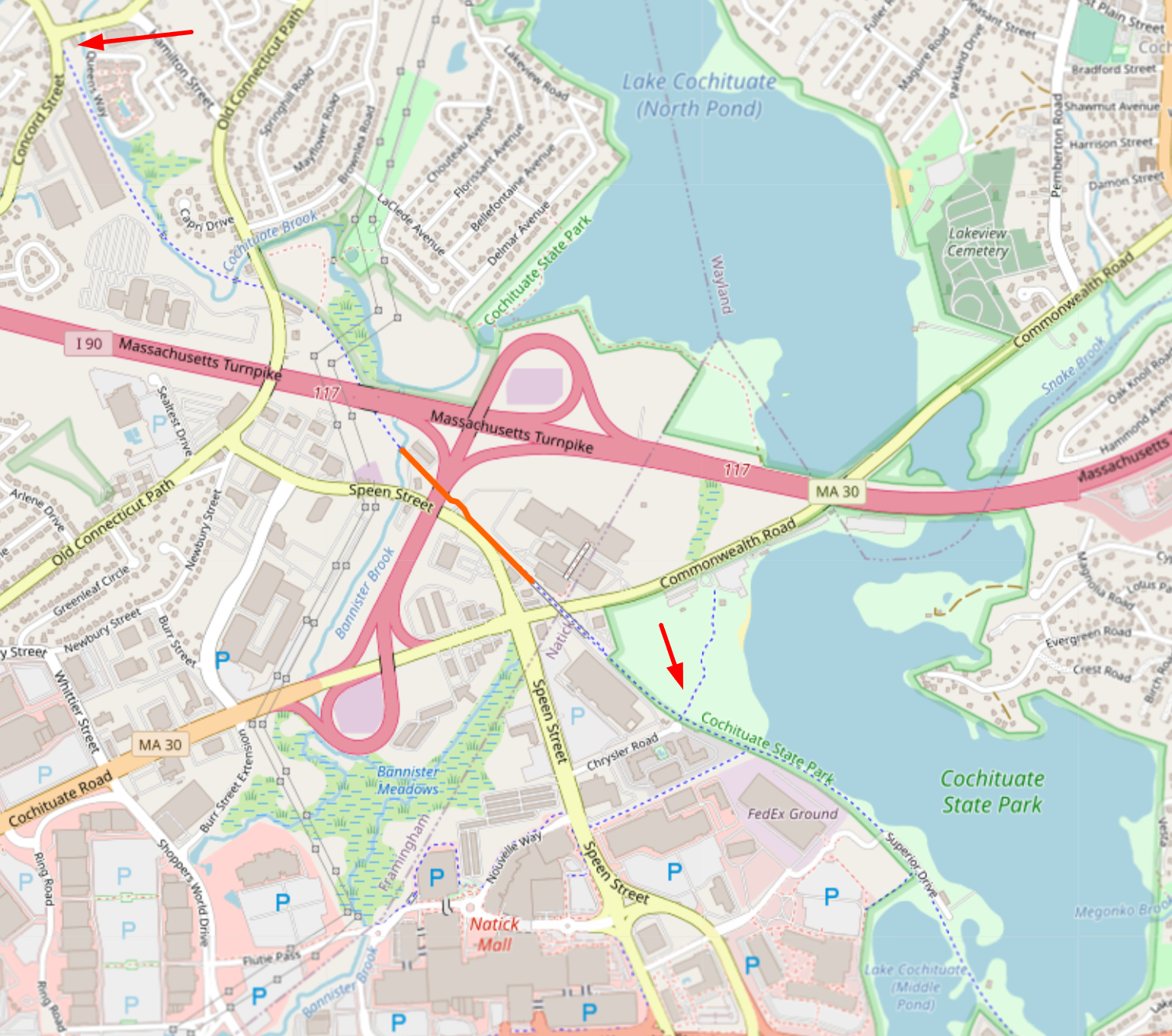 Sign up for the District 2 email-list.