The Framingham Community Preservation Committee will hold a public hearing on Monday, March 27, 7 pm in the City Hall Blumer Room and on Zoom.
Among the 10 projects still being considered for funding: improvements to the Carol Getchell Trail in Saxonville. This would create a universally accessible walking trail featuring two new viewing platforms with benches and ramps. This proposal requested $187,625. The committee recommended $250,000 including additional design and permitting costs. Saxonville Mills has pledged an additional $2,500.
Boston engineering firm Horsley Witten Group's Getchell Trail site assessment and pre-permitting review included ADA (Americans with Disabilities Act) accessibility, boardwalk redesigns, new overlooks between the Hultman Aqueduct and Cameron Middle School connection as well as at the Little Farms Road trailhead, as well as a new deck overlook at the trailhead.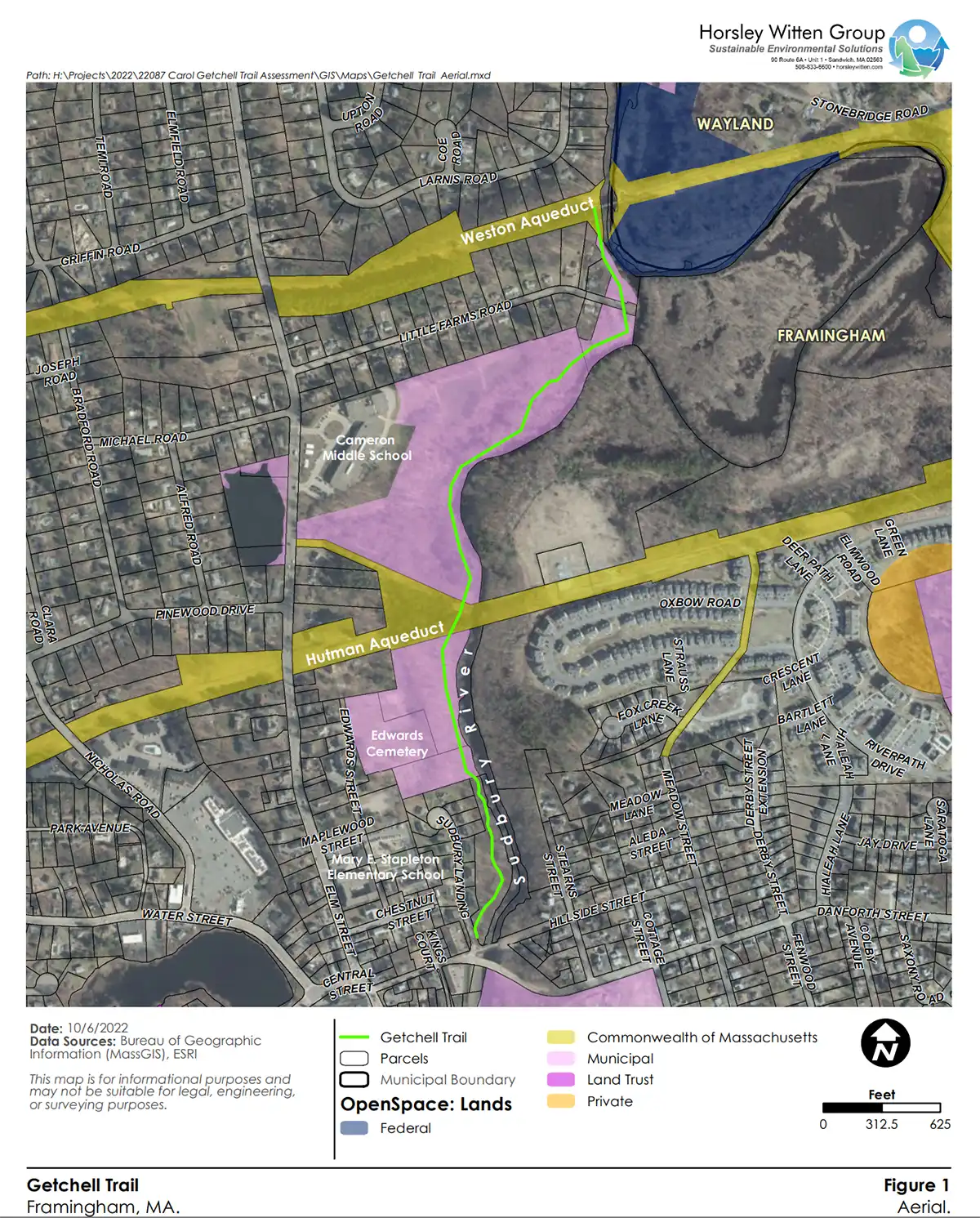 The full Framingham Community Preservation Committee agenda and Zoom link are available on the city website as well as my Framingham meeting search app - the public hearing agenda PDF is here.
All documents related to the Getchell Trail proposal are available at the Community Preservation Committee website.

Sign up for the District 2 email-list.