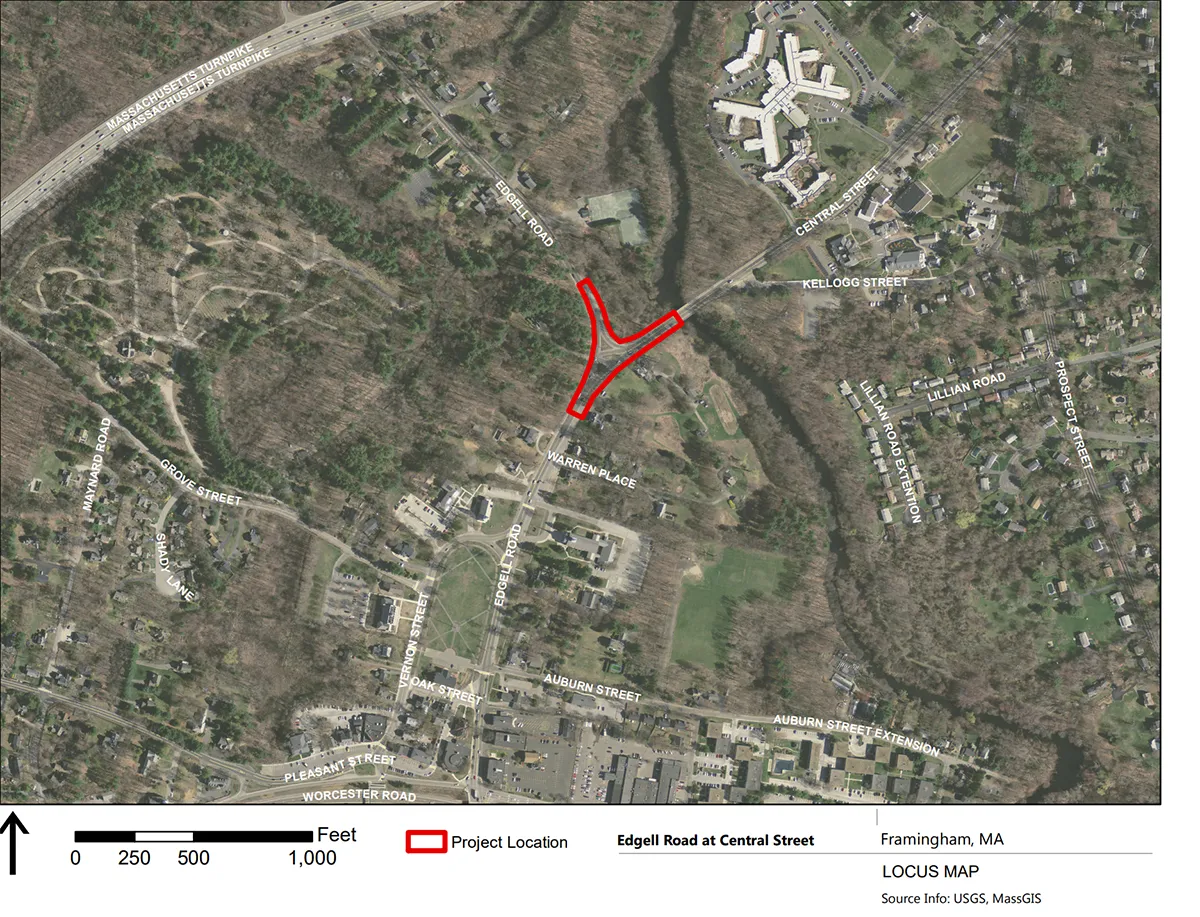 The Framingham City Council will hold a public hearing on the Edgell Road/Central Street reconstruction project Tuesday, May 30, beginning at 7 p.m., according to a legal notice published in the MetroWest Daily News . The project design includes installing a traffic light at the intersection.
The hearing will be both in person in the Blumer Room at City Hall (150 Concord St.) or on Zoom. Update: Find out more information, including link to the Zoom and information documents, at the City Council meeting agenda posted on the Framingham Web site.
Construction is slated to begin this winter, according to an entry in the Massachusetts Department of Public Transportation database.
There are also details about the project from the community public hearing back in 2019, although some details may have changed since them.

Sign up for the District 2 email-list.