From the city of Framingham Facebook page:
The Framingham Public Works Department (DPW) will be applying a surface treatment in the lower Pinefield neighborhood, next week, weather permitting.
Work is scheduled to begin Tuesday, May 30 and go through Friday, June 2.
Hours of operation will be 7 a.m. to 4 p.m.
Roadways scheduled are in PURPLE in the map below.
Access will be limited in the immediate area that DPW is working each day to residents, school buses, and emergency vehicles.
Police details will be on site to facilitate pedestrian and vehicular traffic.
Alt text for the image below: Map showing affected streets in purple: Alfred Road, Bradford Road up to Griffin Road, Clara Road, Costa Circle, Craig Road, Doris Road, Edith Road, Francine Road, Horrigan Drive, Joseph Road, Lowe Circle, Michael Road, Pinewood Drive, Swanson Road, and Tartufi Circle.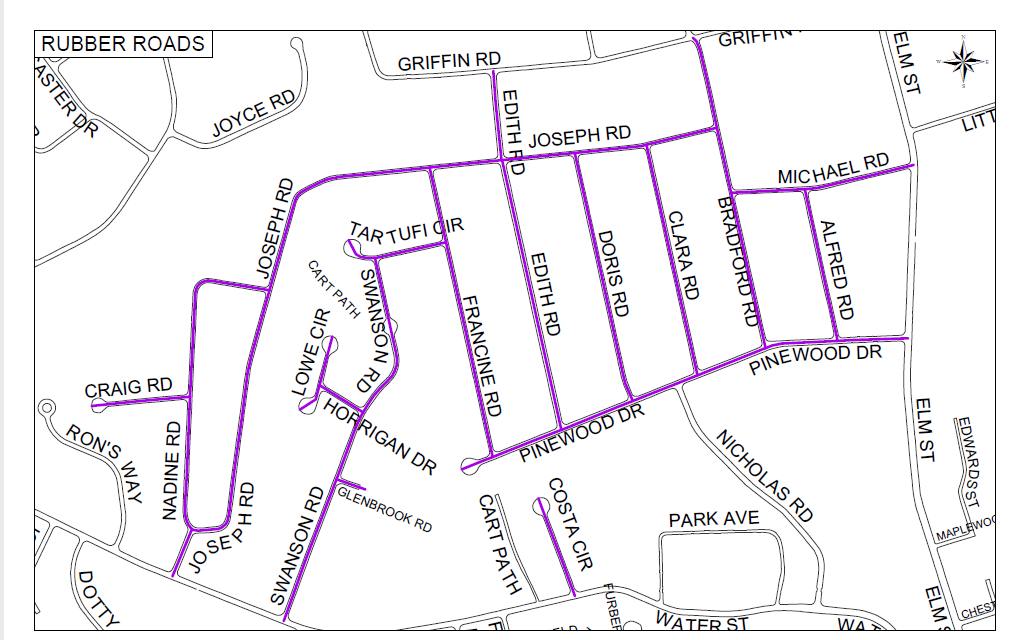 Sign up for the District 2 email-list.